Chloe at the beach....
She was busy checking everything out while we were there. I think she liked the sand...
That is until it got into her mouth! Then she wasn't so sure she liked it anymore
I don't think you can bring a baby to the beach without them eating sand!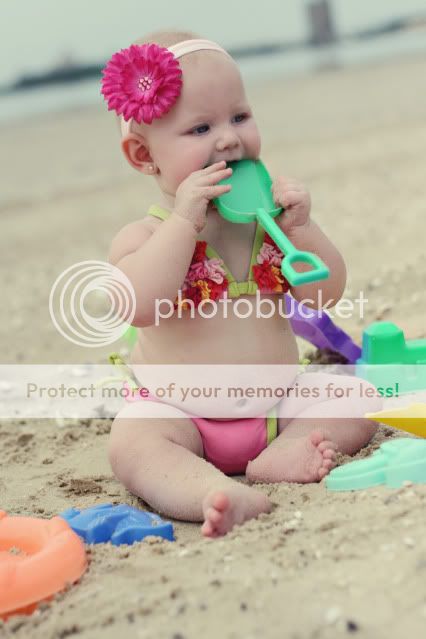 Little piggy toes in the sand...
Such a cute little beach baby if I do say so myself.