That's her name :) Our new baby girl's name is going to be Chloe. We still need to pick out a middle name but as you know I'm picky and can't find something that I really love.
We are all ready for Miss Chloe to get here!! Her room is all done now (well I still want to add a few things here and there lol but it's mostly done)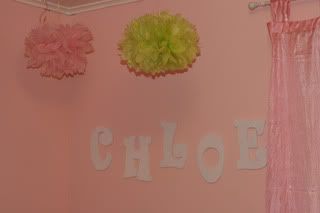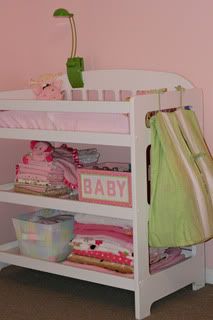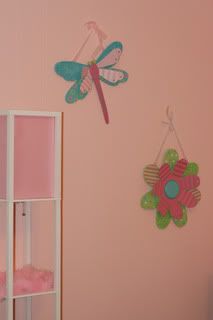 What do you think? We LOVE it! Jordan thinks it's wayyy to much pink but I wouldn't have it any other way :)
Sage thinks it's pretty great too!!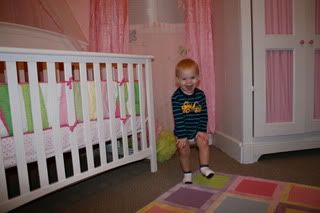 And he likes her balloon too!! :)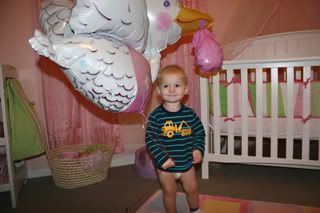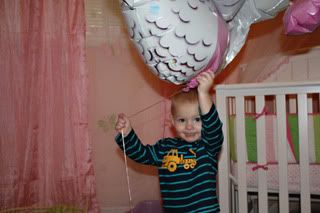 Today was the first day I tried to give Daxton his new med. It's a capsule and I have to empty the powder into something and get him to take it. Well this morning I tried to put it in a rolo candy but he ate some of it made a terrible face and spit it out. So tomorrow I'll try again and put it in his chocolate milk. I'm thinking that won't work either because it must taste bad but I'll try again.